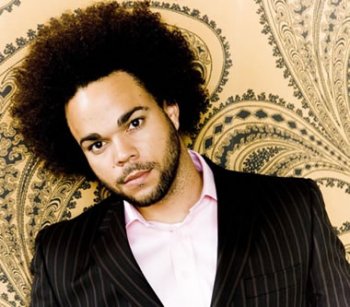 Il pubblico italiano lo ha conosciuto con "The Message" e ne ha immediatamente amato il talento, rendendolo uno dei brani più suonati dell'estate ed ancora oggi, dopo oltre tre mesi, "The Message" è tra le hit più trasmesse da tutte le radio italiane.
Il successo riscosso da questa giovane promessa dell' R'n'B inglese è culminato in occasione delle finali del Festivalbar: all'arena di Verona infatti Nate è stato premiato come migliore artista internazionale 2006, proprio mentre riceveva le nomination come "Best UK Male" ai MOBO Awards e "Best Urban Artist" ai BT Digital Music Awards.
Dopo l'esperienza come special guest nel tour europeo dei Simply Red, Nate è ormai pronto per proporre uno show tutto suo e, nell'attesa del tour europeo previsto per ottobre, debutterà come headliner al prestigioso Jazz Cafe di Londra con tre serate.
Nate James racconta ora il suo lato più romantico e sentimentale in "Justify Me", un'affascinante ballata soul con cui promette di accompagnarci fino a Natale!
Nate James has been described as "one of the finest soul singers to come out of the UK in years".
The debut album Set The Tone, mostly written by Nate himself, swings from old skool 70s to the funkadelic. Highlights include the Stevie Wonder-influenced Universal, the rocky I'll Decline which features En Vogue's Dawn Robinson, the bright positivity of The Message and the sweet balladry of Justify Me.
Nate James emerged on the live scene in 2004 and immediately won praise for his heartfelt songwriting and powerful performances. His publishing was snapped up in the summer of 2004 by Universal Music who recognised early the potential of this exciting young talent. By which time Nate had already written much of his debut album.
Nate James burst onto the British music scene in late 2004 when the nation's R&B tastemakers discovered his white label pressing of title track Set The Tone. He quickly cemented his reputation with a series of high energy live shows with his band in 2005 including a sell out headline slot at London's Jazz Cafe and the triumphant follow up at the legendary Shepherd's Bush Empire in front of a crowd of 1500 fans. Meanwhile the album quickly racked up 10,000 sales on word of mouth alone just a few months after Nate signed a deal for UK distribution with independent label OneTwo - while cannily keeping ownership of the worldwide masters himself.
His success was recognised with two nominations at the 2005 MOBO awards including Best Newcomer and Best R&B artist (alongside the likes of Mariah Carey and eventual winner John Legend).
Nate's unique music sound combines influences from classic soul, as played in the family home during his formative years by his American father, with nods to contemporary British & American artists like Prince, Soul II Soul, Arrested Development, Brand New Heavies, Young Disciples, Musiq Soulchild, Lenny Kravitz & Jamiroquai. His distinctive vocal talents help him stand out as do his raw & powerful stage performances. And with a second album of songs already written it looks like Nate James will be Setting The Tone for some time to come.