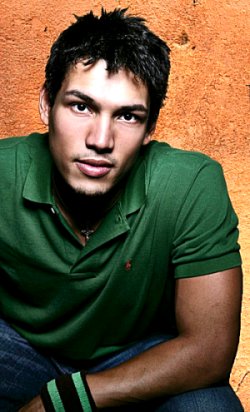 22 year-old Latin Hip Hop/Pop artist with model looks, great dancing and vocal prominence.
15 great songs on the CD called "C ABOUT ME" was released to the marketplace on Ultrax Records in May.
Marcos single called "If You Were Mine" (as worked by John Christian/Pic Hitz) was well received by listeners at radio in smaller markets and quickly added to significant radio markets.
The single charted 1 at KHKS-FM Dallas, Top Ten KZZA- Dallas, KYLD-San Francisco, WDRW Philadelphia, WPOW Miami.
As a result of the airplay Ultrax was approached by several major labels and Ultrax Records ended up licensing Marcos to TVT Records.
"If You Were Mine" is currently Top 20 on the Rhythmic Chart and Top 30 on the CHR Chart and rising.
New CD include tracks by producers Scott Storch, Steve Morales, Richie Blaze, Happy Perez, Jerome Harmon, Ponti, and the first single "If You Were Mine" producers: Wayne Stalling, Eliot Sloan, and Robi Menace.
Check out Marcos as he will be busy doing radio dates and touring this fall and winter.