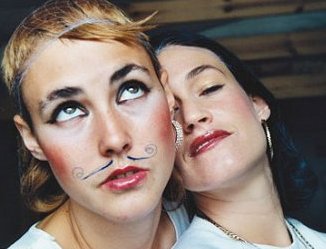 Bianca and Sierra Casady are CocoRosie.
They are sisters, born in separate states and raised all over the map.
They grew apart early in life, not really getting along and living different lives.
But they met again in Paris, unsure and unaware, not knowing that it would lead to the recording of one of 2004's most haunting releases, La Maison de Mon Reve.
Now the sisters are nearly inseparable.
They've been active for most of 2004, playing dates across the U.S. and making several jaunts to Europe for tours playing with TV on the Radio, Bright Eyes, and Devendra Banhart, among others.
They are currently working on new material for a 2005 release.